The  Ford-Werke GmbH currently employs more than 24.000 people from around 90  nationalities. In 1925 the first German branch of the US manufacturer began its work in Berlin, the German Head Quarter moved to Cologne in 1930, where the production plant Cologne Niehl opened 1931. Since then the Ford-Werke has produced more than 46 million cars.
As part of the Ford-Werke GmbH, the John-Andrews Development Center based in Cologne Merkenich serves as centre of excellence for product planning, developing, design and testing of B- and C-car lines, with the global engineering lead for chassis and vehicle engineering, driver assistance systems and craftsmanship. Regarding manufacturing, two major production facilities are located in Germany: Saarlouis plant (Focus C-MAX) and Cologne (Fiesta).  In addition to that, the Ford-Werke GmbH plant in Cologne-Niehl is also home to an engine production facility which produces the multi award-winning 1.0-litre EcoBoost. In October 2018, the plant in Niehl also started the production of the electric delivery van StreetScooter Work XL in cooperation with StreetScooter GmbH, a subsidiary of Deutsche Post DHL Group.
The defining mission of Ford Research and Advanced Engineering (R&A) Europe, which was integrated in the Ford-Werke GmbH by 1st January 2015 and is based in Aachen, Germany – is creating individual mobility solutions that go hand in hand with environmental and safety considerations. Most of the R&A team are located in the Ford Research and Innovation Centre (RIC) in Aachen, Germany, which was founded in 1995 and is the only Ford Motor Company research location in the world outside of the US. Its workforce has grown to about 350 employees from over 25 nations around the globe.
Environment and sustainability research is being done in areas as diverse as next generation combustion engine development including increasing electrification applications, complex on-board power supply systems, as well as new materials and production processes. Safety, comfort and health aspects are being addressed in the areas of vehicle dynamics, chassis technologies, driver assistance systems including car-to-x communication, connected and automated driving, innovative lighting systems, as well as vehicle interior concepts. The Mobility and Innovation Management team is exploring and analysing new business models, technologies and services required to meet future mobility demands.
Tasks of FORD in the CEVOLVER project:
Definition of a set of technical specifications for the demonstrator vehicle system, with the purpose of taking away range anxiety as well as increasing the driving range for application-specific use cases
Development of the demonstrator vehicle system through a user-centric approach, selection and rightsizing of components, and integration of novel connected control strategies and functionalities
Upgrading and commissioning the EV demonstrator vehicle with proof of functionality of the entire vehicle system, including the cloud functionalities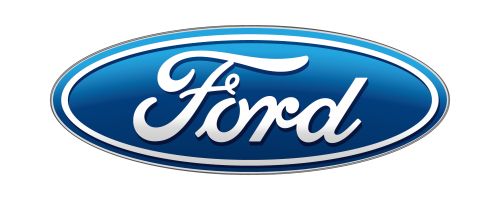 Visit the Website
"Our main objective is to take away range anxiety as well as increasing the driving range for affordable BEVs. For that purpose we will improve the energy efficiency in a demonstrator vehicle by rightsizing of components and implementation of novel connected control strategies and functionalities."